Picture this: what if collecting electronic payments from your customers was as easy as sending them a text message...kinda like this one?
Imagine how streamlined things would be...
No more stressing out, wondering if your customer never saw your invoice (or if they're just ignoring it).
No more waiting and worrying: what if their check got lost in the mail?
And no coordinating schedules and in-person meeting times, just so they can swipe a card reader or hand you cash — when you have a dozen other things on your to-do list.
If this sounds too good to be true, then great news: starting today, you really can collect electronic payments this easily, using the newest feature inside your account.
It's called Payment Form, and it's the simplest way for customers to pay you by credit card — directly into your checking account (no third-party application needed!)
Once you sign into your account and click 'Accept Payment Now' on the dashboard, you'll find a link to your customizable Payment Form, which you can share with customers anywhere to let them pay electronically.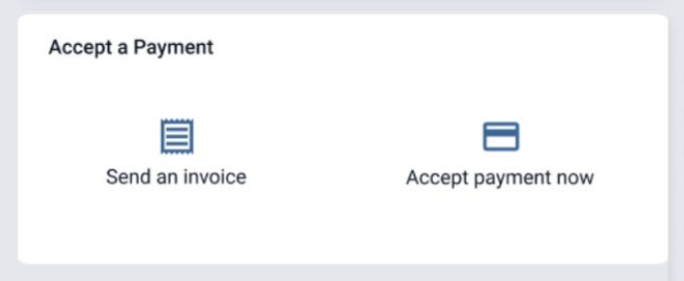 You'll love how easy it is to share your Payment Form link...
On your Facebook page or website
In your email newsletter or paper bulletin
On invoices or contracts
In a text message, like the one you saw above
Literally anywhere you communicate with customers!
To get started today, just sign into your account and click the 'Accept Payment Now' button on the dashboard.